Rhinoplasty
Conveniently located to serve the areas of West Hollywood, Beverly Hills, Los Angeles and Pasadena, CA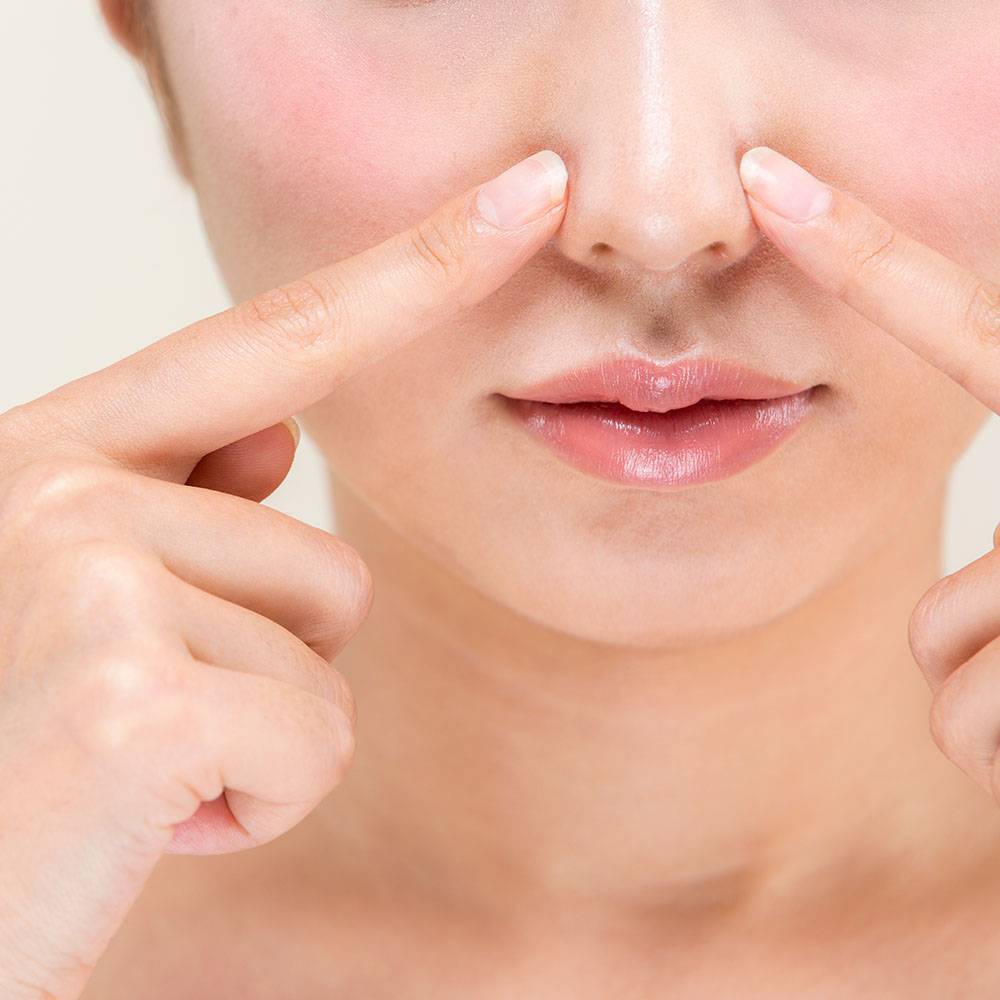 Rhinoplasty, commonly known as a nose job, is a surgical procedure that adjusts and enhances the appearance of the nose for cosmetic or functional reasons. The nose is a prominent facial feature that influences our facial harmony and overall aesthetics. If you are dissatisfied with the size, shape, or proportions of your nose, rhinoplasty can offer a transformative solution.
Before and After Photos
Mossi Salibian, MD knows that individualized care and meticulous attention to detail matter when it comes to any surgery, particularly one as involved as rhinoplasty. Dr. Salibian, a highly skilled and board-certified plastic surgeon, specializes in delivering outstanding results tailored to each patient's unique needs and desires.
When considering a rhinoplasty procedure, it is essential to consult with a qualified and experienced plastic surgeon who understands the intricacies of nasal anatomy and can provide personalized guidance relating to the scope of the procedure. Dr. Salibian invites you to schedule a consultation at our West Hollywood office by calling (310) 550-0750 or by completing a short online form. Take the first step towards achieving the nose you desire and unlock newfound confidence in your appearance with Mossi Salibian, MD.
About Rhinoplasty
The nose is arguably a conspicuous feature of the face. As well as serving vital breathing functions, it is also a well-defined aesthetic focal point. Many men and women feel self-conscious about the shape or size of their nose, leading them to seek out solutions to enhance their nasal appearance with surgery. In fact, rhinoplasty is by far one of the most popular. In 2020 alone, it accounted for over 352,000 surgeries – a huge 15% of all plastic surgeries performed that year. (1)
At Mossi Salibian MD, we understand the transformative power of a well-performed rhinoplasty. Our goal is to enhance your natural beauty and provide you with a nose that harmoniously complements your facial features. If you are considering rhinoplasty, trust in the expertise of Dr. Salibian and our dedicated team to deliver exceptional results that leave you feeling more confident and satisfied with your appearance.
Rhinoplasty Approaches
Rhinoplasty is widely considered to be one of the most challenging aesthetic procedures. (2) This is due to the unique and complex interrelationship between bone, cartilage, and soft tissue. There are various approaches, including but not limited to the following.
Dorsal Hump Reduction
Dorsal hump reduction is a common request among patients seeking rhinoplasty. A dorsal hump refers to the excess bone or cartilage that creates a visible bump on the bridge of the nose. Dr. Salibian employs advanced surgical techniques to precisely sculpt and reshape the nasal bridge, resulting in a smoother profile that harmonizes with your facial features.
Tip Reshaping
Tip reshaping, also known as tip plasty, is another aspect of rhinoplasty that can significantly improve the overall appearance of the nose. The nasal tip may be too wide, droopy, or asymmetrical, causing an unbalanced look. Dr. Salibian carefully evaluates each patient's unique facial structure and goals to create a customized plan for tip refinement. Through meticulous contouring techniques, he can achieve a more refined and proportionate nasal tip that complements your facial features.
Septorhinoplasty
Septorhinoplasty, a combination of nasal septum correction and cosmetic changes, can alleviate breathing difficulties caused by a deviated septum or other structural abnormalities. By straightening the nasal septum and improving airflow, patients can experience significant relief from nasal blockage, feelings of difficulty breathing, congestion, and sleep apnea. (3)
Ethnic Rhinoplasty
We recognize the unique characteristics and facial structures of different ethnicities. Our approach to ethnic rhinoplasty is focused on preserving your cultural identity while enhancing the overall appearance and function of your nose. Whether you desire subtle refinements or more significant changes, we will work closely with you to achieve results that meet your specific goals.
Nostril Resizing
Nostril resizing is often requested by patients who feel their nostrils are too large, asymmetric, or flared. Dr. Salibian understands the importance of achieving balance and symmetry in every aspect of nasal aesthetics. By precisely adjusting the size and shape of the nostrils, he can create a more harmonious and pleasing nasal appearance with inconspicuous placement of incisions so that they are not visible to the naked eye.
Revision Rhinoplasty
Revision rhinoplasty or secondary rhinoplasty, is a specialized surgical procedure performed to correct previous unsatisfactory results from a primary rhinoplasty. Dr. Salibian's surgical approach is best determined by findings during the initial office consultation and evaluation. Sometimes the final decision includes further studies such as a CT scan to evaluate the deeper structures. Dr. Salibian specializes in Revision Rhinoplasty as it is a procedure that is often sought after due to the over-aggressive nose jobs that have reduced the size and narrowed the airways to a degree that affects the function of the nose resulting in breathing difficulties. The corrective methods often include burrowing cartilage from the ears or ribs to add support to the internal nasal framework and airway, as well as to achieve a better cosmetic appearance.
Non-Surgical Rhinoplasty
For patients seeking non-surgical options, non-surgical rhinoplasty may be an option. This minimally invasive procedure can improve the shape and contour of the nose using injectable hyaluronic acid-based natural fillers such as Juvéderm or Restylane. This technique is ideal for patients who naturally have a low nasal radix where the eyebrow-nasal junction is too low where one's eyeglasses would sit, or if the nasal bridge is too flat or low in projection. It can be enhanced non-surgically and it can be used for those looking for temporary results or those who wish to explore their options before committing to surgery. However, it does have limited uses and indications and does not compete with the overall results of a surgical Revision Rhinoplasty or Primary Rhinoplasty.
Rhinoplasty Benefits
A Beautiful and Attractive Nose
Improved Airflow
Facial Symmetry
Corrected Structural Abnormalities due to previous rhinoplasty, trauma, surgery or acquired and congenital issues.
Improved Self-Confidence
Whether you are seeking nose reshaping, augmentation, reduction, correction of a deviated nasal septum, or any other nasal refinement, Dr. Salibian will personalize your rhinoplasty procedure to meet your specific needs and desired outcome. Throughout the entire process, he prioritizes open communication and collaboration, ensuring that you feel confident and informed every step of the way.
Get in touch with esteemed West Hollywood and Beverly Hills surgeon Dr. Mossi Salibian. Contact us at (310) 550-0750 to schedule a consultation and embark on your journey towards achieving your ideal nasal aesthetics.
Personal Consultation
A personal consultation with Dr. Salibian is the first step toward achieving your goals. During this comprehensive meeting, he will take the time to understand your medical history and address any cosmetic concerns you may have regarding your nose.
Dr. Salibian understands that, even to the untrained eye, a poorly performed rhinoplasty becomes a noticeable facial feature that can greatly affect someone's self-esteem. Because of this, he is deliberate in his planning and extremely thorough; evaluating each patient with care and discussing the specific desires so the final outcome will best match their expectations and enhance their facial harmony and self-confidence.
Rhinoplasty Procedure
There are two primary approaches to rhinoplasty: the open technique and the closed technique. The choice between these techniques depends on the specific needs and goals of the patient, as well as the complexity of the procedure. During your initial consultation with Dr. Salibian, he will carefully evaluate your nasal structure, discuss your desired outcome, and recommend the most appropriate technique for you.
Open Technique
The open technique involves creating a small incision on the columella, the strip of tissue between the nostrils. This approach provides optimal visibility and access to the underlying structures of the nose, allowing for precise modifications and corrections. By carefully sculpting the cartilage and bone, Dr. Salibian can refine the nasal shape and nasal tip, address any structural irregularities, and improve overall symmetry. The open technique is particularly beneficial for more complex cases that require extensive reshaping or reconstruction such as cartilage grafting. In some instances, rib cartilage grafts can be used to improve both the cosmetic appearance and functional capabilities.
Closed Technique
The closed technique involves making incisions solely inside the nostrils, eliminating any external scarring altogether. It is a technique that Dr. Salibian uses for his primary rhinoplasty patients more so than for his secondary rhinoplasty or tertiary rhinoplasty (patients who have already had two previous rhinoplasties, or quaternary rhinoplasty patients) because primary rhinoplasty procedures are less involving and usually more straight forward. However, it is also not uncommon for a previously planned closed rhinoplasty to convert to an open rhinoplasty technique when indicated. The closed rhinoplasty is highly effective for addressing cosmetic concerns and achieving desired improvements. As in all Plastic Surgeries, the importance of patient selection is key in determining which technique would best achieve the desired result for each patient. The closed technique typically involves less swelling and a quicker recovery period, making it an appealing option for patients with less complex nasal issues.
Recovery & Results
After your rhinoplasty, we will carefully bandage and splint your nose to protect and support the newly reshaped nasal form. It is normal to experience swelling and bruising during the initial weeks following your procedure, post-operative pain is milder than expected. To minimize swelling, we recommend keeping your head elevated above your heart while resting. Cool packs are used to help with swelling and discomfort but applying ice directly to the nose is not advised, as it may disrupt proper blood flow. Dr. Salibian will prescribe medication to effectively manage any discomfort you may have.
During your recovery period, we will schedule regular follow-up appointments, allowing Dr. Salibian to monitor your healing progress and provide personalized postoperative care instructions. Depending on the nature of your job, you may be able to resume work after approximately one week. However, if your occupation involves strenuous physical activity, waiting two to four weeks or until instructed otherwise is advisable. Patients should avoid engaging in rigorous activities for several weeks to promote a smooth healing process.
As time progresses and you fully recover from your rhinoplasty, you will begin to notice the transformation in the shape and contour of your nose. Dr. Salibian's expertise will ensure that your surgical outcome is natural-looking and harmonious with your facial features, which is especially important for ethnic rhinoplasty patients.
How Much is a Rhinoplasty in Beverly Hills?
The cost of a rhinoplasty procedure can vary based on several factors unique to each patient. Factors such as the specific technique used, the complexity of the surgery, and the extent of nasal reshaping required will all contribute to the overall cost.
We invite patients considering rhinoplasty to contact our office at (310) 550-0750 to schedule a consultation with Dr. Salibian. 
If you are visiting us from out of town, find out more about your stay in Los Angeles on our website.
FAQ
Is rhinoplasty a painful procedure?
The pain experienced during and after a rhinoplasty procedure is typically minimal. Most patients report feeling discomfort rather than actual pain. Prescribed pain medication can manage this discomfort well, and patients usually find that it gradually subsides within the first week of recovery. Any residual discomfort can be alleviated with over-the-counter pain relievers.
What is the recovery time for rhinoplasty?
The initial recovery period following rhinoplasty typically lasts about one to two weeks. During this time, patients may experience swelling, bruising, and congestion. It is important to follow post-operative instructions provided by your surgeon, which may include avoiding strenuous activities, refraining from blowing the nose, and sleeping with the head elevated. While most swelling and bruising subside within a few weeks, it can take up to a year for the final results of the surgery to become apparent.
What is the ideal age for rhinoplasty?
Rhinoplasty can be performed on individuals who have reached physical maturity, which is typically around 16 years of age for girls and 18 years of age for boys. However, the ideal age for rhinoplasty varies from person to person and depends on factors such as emotional maturity and the stability of the nasal structures. It is essential to consult with a board-certified plastic surgeon who specializes in rhinoplasty to determine if you are a suitable candidate for the procedure.
References
Dibelius G, Hohman MH. Rhinoplasty Tip-shaping Surgery. PubMed. Published 2022. https://www.ncbi.nlm.nih.gov/books/NBK567750/ 
Fichman M, Piedra Buena IT. Rhinoplasty. PubMed. Published 2020. https://www.ncbi.nlm.nih.gov/books/NBK558970/ 
Georgalas C. The role of the nose in snoring and obstructive sleep apnoea: an update. European archives of oto-rhino-laryngology: official journal of the European Federation of Oto-Rhino-Laryngological Societies (EUFOS): affiliated with the German Society for Oto-Rhino-Laryngology – Head and Neck Surgery. 2011;268(9):1365-1373. doi:https://doi.org/10.1007/s00405-010-1469-7