Non-Surgical Procedures
Conveniently located to serve the areas of West Hollywood, Beverly Hills, Los Angeles and Pasadena, CA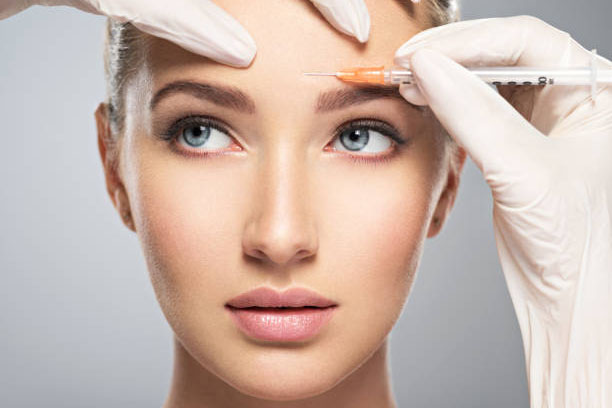 Improve course facial expressions without surgery: For patients who want to improve course facial expressions but do not wish surgical treatment, I offer the latest non-surgical facial and body cosmetic procedures. These procedures can give outstanding results with minimal downtime.
Before and After Photos
Non-surgical treatments are best summarized in five main categories:
1. Relax facial lines: Treatments that relax facial lines of ageing and unwanted facial expressions, such as, sadness and brooding as well as for excessive sweating.
2. Fill depressions and creases: Treatments that refill facial creases and plump up areas of thinning and depressions such as the lips and around the mouth and cheeks.
3. Resurface facial skin: Treatments that resurface the facial skin and help to improve skin's tone and texture.
4. Remove discoloration: Treatments that eliminate broken blood vessels and spider veins on the face and body and brown spots on the face, décolletage and hands as well as treatments for blood vessels of the legs greater than 3 mm.
5. Hair removal: Treatments for unwanted hair on the face and body.
Offered Procedures
Botox®
Botox is a popular treatment that diminishes forehead and frown lines. It is best used to relax the lines of sadness, brooding or anger. When used around the eyebrows, Botox corrects asymmetries or creates a subtle elevation and arching of the eyebrows. However, it does not replace a formal brow lift for those who have significant descent of the brows.
I also use Botox for treatment of axillary hyperhidrosis (excessive under arm sweating). It usually requires treatments on a bi-yearly basis with excellent reduction of sweat production.
Perlane®, Radiesse™ and Juvederm Ultra Plus
These fillers can plump up deep lines and creases like nasolabial folds that run from the nose to the mouth and other areas of skin folds and depressions such as those around the mouth and at the lower corners.
Restylane® and Juvederm Ultra
Is used to enhance lip contour and shape and is also used to plump up deep lines at the nasolabial folds and areas of hollow appearance at the lower eyelid and upper cheek junction.
SCULPTRA®
Sculptra improves volume, symmetry and restores a youthful appearance. Find out more from the Sculptra page.
Chemical Peels
Chemical peels are used to improve fine lines and wrinkles as well as to even out skin tone. The various agents used depend on the skin type and texture as well as desired outcome.
Laser Facial and Dermabrasion Treatments
Laser facial is used to achieve the effect of light dermabrasion which is done in the office. For deeper dermabrasion, such as deeper chemical peels and lasers, sedation is required and is done in the operating room with the presence of an anesthesiologist. All of these treatments improve the outer layer of the skin by enhancing the tone and texture of the skin and stimulating collagen and elastin production at the deeper layers.
Laser Elimination of Blood Vessels and Brown Spots
Laser is effectively used to eliminate small spider veins and other blood vessels on the face and body as well as to treat sun spots and other superficial dark discolorations. Usually two to three treatments are necessary depending on the size, nature, appearance and location of the blood vessels or dark spots.
Sclerotherapy
We use time tested and FDA approved chemical agents for the elimination and treatment of blood vessels that are larger than 3mm or deeper under the surface of the skin. Usually two to three treatments are necessary depending on the size and location of the vessels.
Laser Hair Removal
Epogee Lite by Cynosure is a state of the art laser treatment for hair removal for both light and dark skinned individuals. It is highly effective in eliminating unwanted hair on the face as well as body in an efficient manner with minimal discomfort.