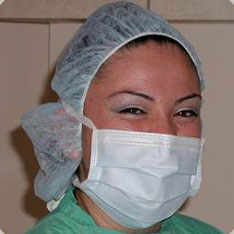 We are all for you to be successful and be the best that you can be. Our practice thrives on word-of-mouth referrals from the patients we have treated in the past and from our friends and colleagues who have entrusted us with the care of their loved ones and patients. The dedicated approach we take for each patient ensures that not only are their physical needs met, but their self-esteem and sense of self are also empowered by nurturing realistic expectations. We offer a comprehensive menu of aesthetic and reconstructive plastic surgery for the face, breast, chest, and body.
We firmly believe that a well-informed patient who has a clear understanding of the process of the transformation is the patient who ultimately is the most satisfied with their outcome. Therefore, we take special care to discuss the viable surgical options, alternatives and limitations as well as the timing of each approach to help the patient make a well-informed decision.
Our practice is located on Sunset Boulevard at the cusp of Beverly Hills and West Hollywood and is a testament to the warm relationship we have with our patients. Both hallways and waiting rooms display artwork given to us by our satisfied patients. Each piece has a story behind it. We value the trust our patients place in us; by showing their appreciation in this way, they let us know that the feeling is mutual.
Our highly trained medical and nursing staff will address your concerns, hold your best interests at heart and help you feel as comfortable as possible during this important process. We are a team that works with you to achieve your vision for yourself effectively and seamlessly.
Reconstructive Breast Surgery

We have been privileged to serve both recovering breast cancer patients and those who have suffered unsatisfactory cosmetic and/or reconstructive breast surgery. Feel free to contact us regarding your needs or remember to tell a friend or a loved one who may benefit from our services.