Breast Lift & Augmentation
Conveniently located to serve the areas of West Hollywood, Beverly Hills, Los Angeles and Pasadena, CA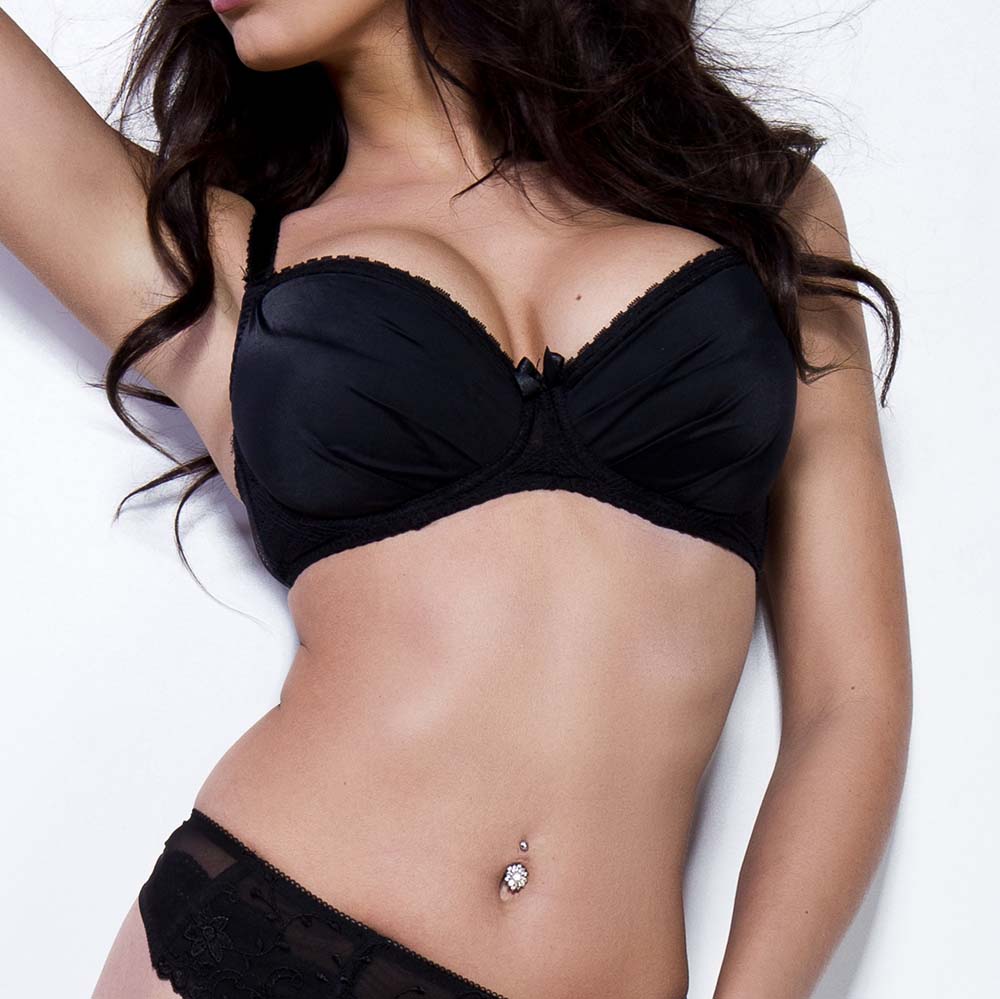 In patients with relatively loose skin or sagging of the breast and/or downward pointing position of the nipples, often seen after pregnancy (see mommy makeovers) or weight loss, an augmentation with breast implants alone is not enough to result in nicely shaped and proportioned breasts. Breast implants are used in addition to a breast lift to reshape and lift the breasts at the same time as increasing the size and allowing the breasts to have a firmer and fuller feel and appearance.
Before and After Photos
Although it does carry an element of an added risk to perform a breast lift together with breast augmentation and this risk rises if the implants chosen are larger than the breast tissues can safely accommodate and or if the patient had breast implants previously and placed above the pectoral muscles as the blood supply to the nipples become more tenuous as the implant is placed in between the muscle and the overlying breast tissue. I strongly recommend implants to be placed behind the pectoral muscle for many important reasons that will be discussed during your breast surgery consultation; one reason being the blood supply issue to the breast skin as well as to the nipples, among many other advantages including but not limited to a lower incidence of capsular contracture, a more natural appearance and feel especially for patients with smaller breasts, an easier and more accurate reading on mammograms and maximize the ability to breastfeed.
A careful evaluation of the relationship of your breast envelope, quality of the skin and soft tissues, and the underlying breast volume and position of the nipples, and any inherent asymmetries in breast shape and position can easily be improved and corrected when a breast lift is combined with a breast augmentation. In the hands of an experienced and well-trained plastic surgeon, the added risks of combining both procedures are minimized regardless of which technique in breast lift is chosen for optimal breast shape and overall post-operative outcome.