Breast Augmentation
Conveniently located to serve the areas of West Hollywood, Beverly Hills, Los Angeles and Pasadena, CA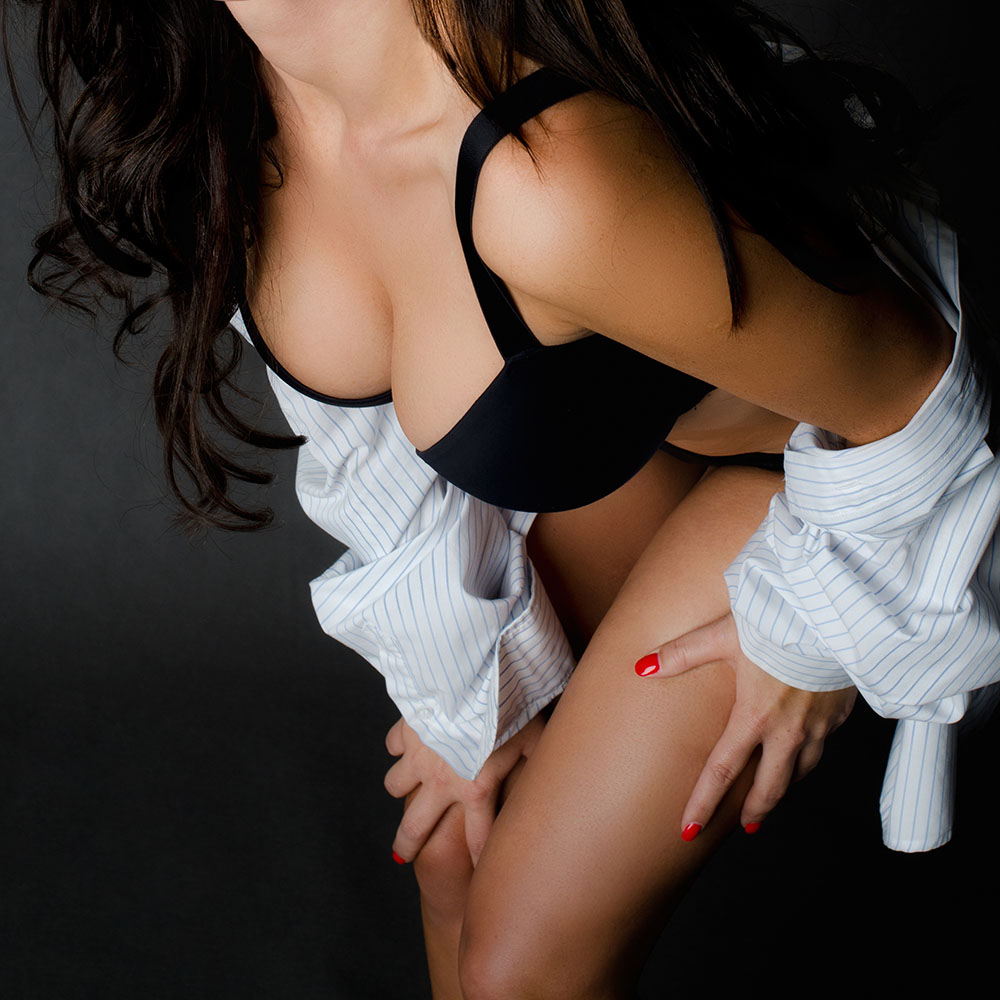 Obtain fuller, natural-looking breasts: The most common and least invasive breast surgery is breast augmentation, which increases the size and restores volume in deflated breasts. This popular procedure has a very high long-term satisfaction rate. Breast implants allow women fuller breasts with a natural look and feel that also gives them a more balanced figure.
Before and After Photos
You have many options to choose from should you elect to have breast augmentation. During your initial consultation, special attention is given to your desired breast size with respect to your body shape and proportions. We will discuss in detail the choice of silicone gel vs. saline, the location of the incisions, the role of mammography, breastfeeding, nipple sensation, as well as long-term maintenance and expectations.
Breast augmentation is one of the most commonly performed operations in my practice with a wide variety of patients ranging in age, ethnicity, cultural and social backgrounds.
Reconstructive Breast Augmentation
Generally considered a cosmetic procedure, augmentation is also used in reconstructive breast surgery:
to reconstruct the breast lost due to mastectomy
to improve the symmetry in congenitally asymmetrical breasts
to reconstruct the breasts in patients with congenitally absent or anomalous breast development
to increase the size of the opposite breast to match a reconstructed breast
Revisional Breast Surgeries
My practice attracts a significant number of patients for revisional breast surgeries. These patients, who are unsatisfied with their previous breast surgery, are referred primarily by my own patients, physicians or nurses.
It is common that revisional breast surgery is not talked about. As best stated by one of my own patients, there is an element of guilt involved with the decision or "reasons" for the initial augmentation. Since a bad augmentation can easily be hidden under clothing, it is often outwardly ignored, but it can devastate women and their self-esteem.
It is important to know that revisional surgeries can oftentimes restore shape, contour, and proportion to an initially unsatisfactory procedure. It is important that women feel empowered to request revisional surgery when the outcome of their initial surgery is not to their personal satisfaction.